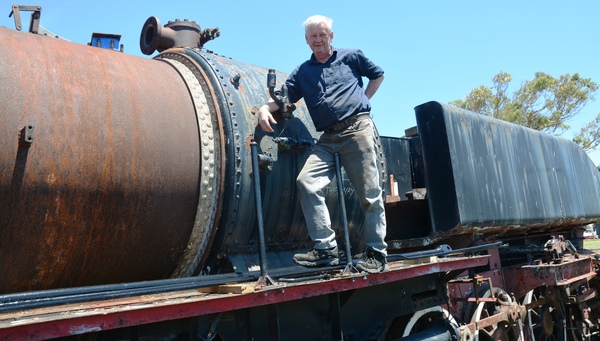 Bellarine Railway's historic trains might run on tracks but volunteers are the power behind the locomotives chugging along with carriages choc-full of passengers into centuries past.
For 40 years Geelong Steam Preservation Society has kept the trains running on time, resurrecting the railway as a tourist destination three years after its closure.
Chris Hibble is part of the band of volunteers, mostly in their 70s, who have poured hours of work into maintaining the steam engines.
"They do as much or as little as they want because, after all, they are volunteers," he says.
"Some don't have all the skills because they came from an office environment but they are willing to have a go and that's the most important thing."
At 67 Chris is, ironically, the same age as the newest train in Bellarine Railway's fleet.
Bellarine Peninsula Railway opened in 1879 connecting Queenscliff to South Geelong.
Passenger services halted in 1931 but the line experienced a revival during WWII carrying mines from Swan Island military base to Geelong.
Soon after the war ended patronage became less frequent, with the occasional tourist train and fortnightly goods services.
The line closed in 1976 and the stretch from Drysdale to South Geelong now forms the Bellarine Rail Trail for walking and cycling.
Today the railway operates a heritage service between Queenscliff and Drysdale on Sundays and most Monday public holidays, along with school-holiday programs, driver experiences and wedding charters.
All train drivers and helpers are volunteers. Anyone can become a volunteer driver after passing a training course.