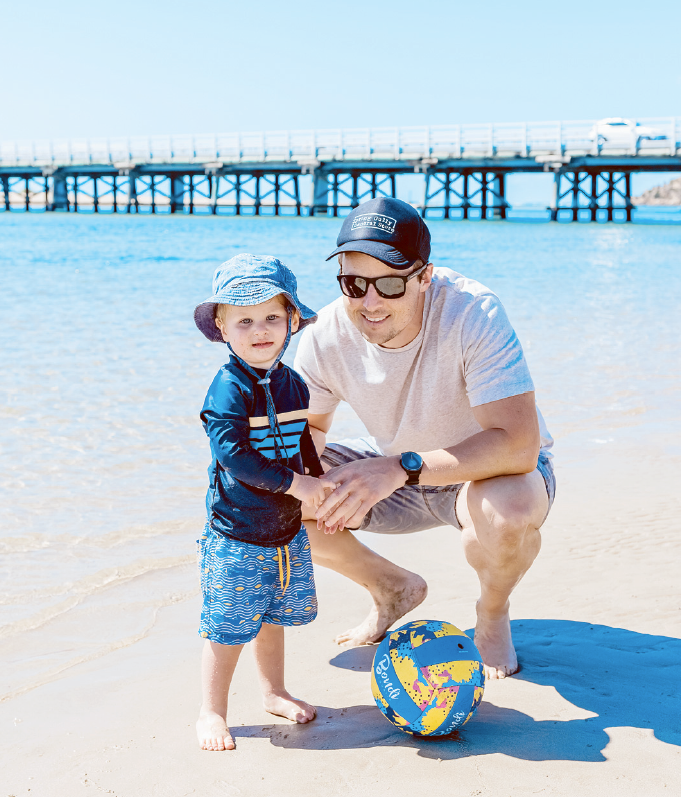 STAY safe while enjoying the best the Bellarine has to offer this summer with
a dip at one of the peninsula's several patrolled beaches.

OCEAN GROVE BEACH
A moderately safe, particularly during summer, when extensive bars
dominate.

The popular beach is best at high tide but watch out for rips – particularly at low tide.

Ocean Grove Surf Life Saving Club (SLSC) patrols the beach and performs an average of eight rescues a year.

THIRTEENTH BEACH, BARWON HEADS
A haven for swimmers who want a patrolled beach away from the crowds.

Barwon Heads/13th Beach SLSC patrols the beach and rescues an average of five people a year.

Rips are a common feature of the beach, with safest bathing on the bars in the area which the club patrols.

Sanat Casa Beach, Queenscliff
Point Lonsdale SLSC patrols Santa Casa Beach from Boxing Day to Australia Day.

The 'bay beach' is one of the safest on the peninsula and perfect for families.

POINT LONSDALE BACK (SURF) BEACH
This beach is patrolled by Point Lonsdale SLSC from now until Easter, but the club recommends it only for surfers and experienced swimmers.

The hazardous beach has strong permanent rips and reefs, and the club has rescued up to 30 people a year at the beach.

BARWON RIVER
The mouth of the Barwon River is a popular spot for caravan park swimmers and those looking for calmer waters.

But varying water depth, shifting banks and strong tidal currents can pose a threat.

The Bellarine Peninsula also has plenty to offer for those who would rather surf. The region is home to a variety of surf breaks suitable for all standards, from beginners through to professionals.

As long as the wind's anywhere from the north-east to north-west, ideal conditions can be found anywhere along the ocean-facing side of the peninsula.

BLACK ROCK
Provides an excellent right-hand point break in the right conditions.
Black Rock works best on lower tides and north to north-west winds.
Reforms on the beach at the inside of the point offer excellent opportunities for beginners.

THE BEACON
Between the eastern end of Thirteenth Beach and Barwon Heads Bluff is The Beacon, which can offer world-class waves on its day.

Charelmont Reef offshore tends to break up the swell as it marches in
toward The Beacon, creating a variety of sometimes-shifty peaks that create opportunities to catch waves even on the busiest days.

Breaking on a variety of sand and rock, and best at low tide, The Beacon can produce outstanding barrelling waves. It's a favourite haunt of visiting professionals and has hosted rounds of the Rip Curl Pro when conditions have been unsuitable at the event's traditional Bells Beach site.

Left and right-breaking waves are available along the length of The Beacon, with ample parking available.